Your adventure with our team
ANJANI TREKKING guide you
with professionalism and satisfying service, from
arrival to the end of the adventure
WELCOME TO ANJANI TREKKING LOMBOK
Follow us climbing Mount Rinjani, we will enjoy exploring the top of the Rinjani National Park, Lombok
Anjani Trekking is one of the local trekking guides who was born under Mount Rinjani, precisely in Senaru Village, which has professional competence to invite you to climb Mount Rinjani, Lombok.You don't hesitate to contact us even if you just say hello…we will respond as soon as possible because our admin is active 24 hours to satisfy our customers,Choose the trekking package you need now with the program details on our website and don't forget to leave your message for your trekking questions.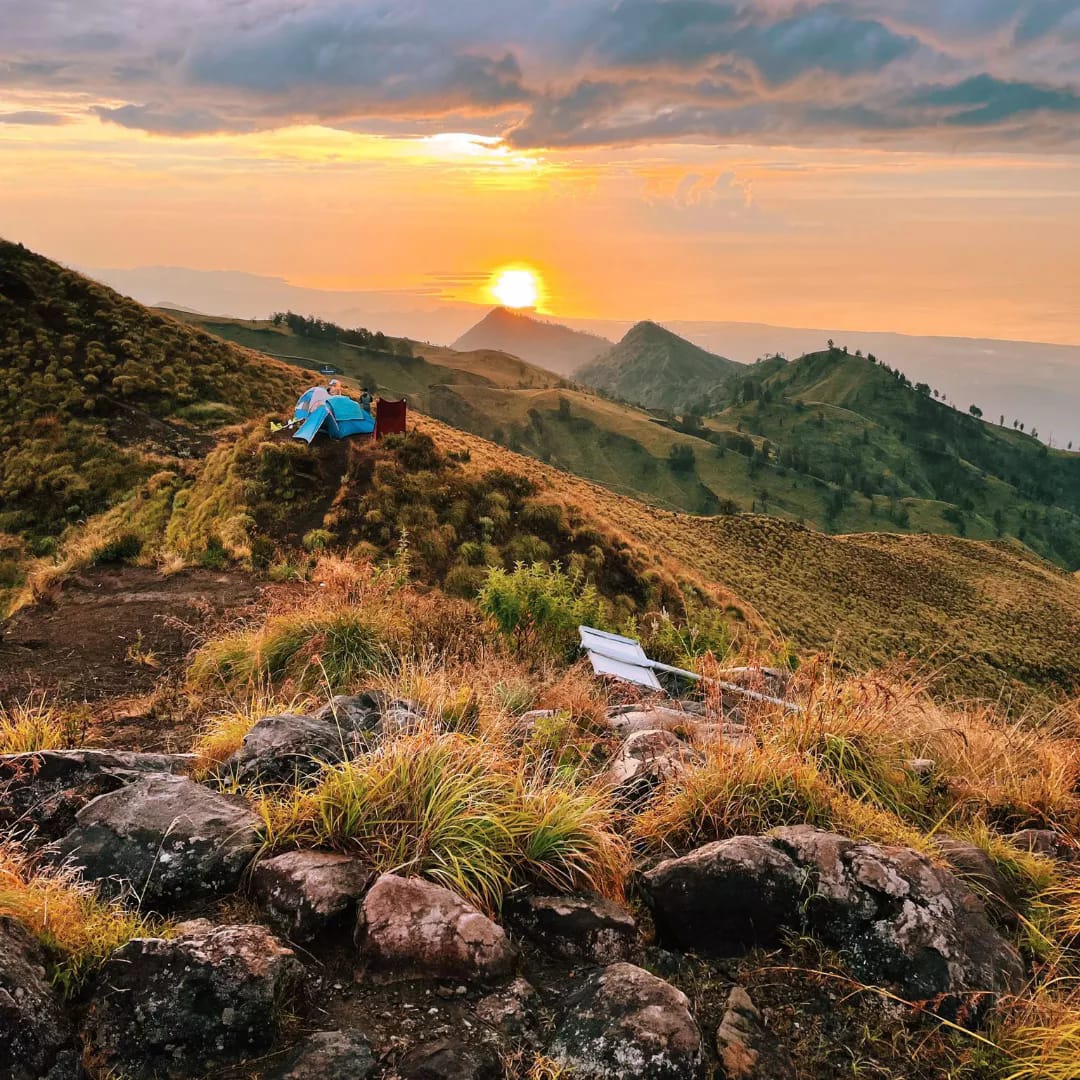 Mount Rinjani National Park is the one of the famous, beautiful and challenge adventure destination in the world, covers an area of 41,330 ha on the northern part of Lombok. Named after Indonesia's second highest volcanic peak outside of West Papua, the peak of Mt Rinjani (3,726m) dominates the landscape. Within the crater is the spectacular Segara Anak lake and the still-active volcano Gunung Baru (2,363m). Rinjani National Park
It is surrounded by a further 66,000 ha of Protection Forest and covers the four administrative district of West, East, north and Central Lombok. The park ecosystem is in the transitional zone between Asia and Australia (Wallace zone). Average rainfall is about 3,000 mm annually. Gunung Rinjani is rich in a variety of flora, fauna and vegetation types. On the south western side of the mountain is the most eastern extent of primary rainforest in Nusa Tenggara.
Rinjani Trek via Sembalun
3 day trek was amazing, had wonderful guides, friendly and informative people who enlightened me on their beautiful culture and tradition whilst looking after me and my friends making us feel so comfortable in their presence. Thank you Anjani Trekking for an unforgettable experience!!
The Trip was amazing. The Guide anton was super nice and also really fun to hang Out with. The food was delicious. will defently Go with them again.
Anton gave me a great tour to Tiu Kelep and Sendang waterfalls. Always looking after me and helping out, even when I lost my flipflop during river crossing he brought it back 🙈 Very thoughtful about breaks when you just need it, provides a lot of information during the hike and even built me an 'umbrella' when it started raining. It was all perfect! Thanks a lot
Anjani trekking is one of the best rinjani trekking organizer in Senaru. They offer a very reasonable price to do the trek. the price includes, free transportation, free accomodation, good quality camping gears, foods, etc. I really recommend to do rinjani trekking with anjani trekking.